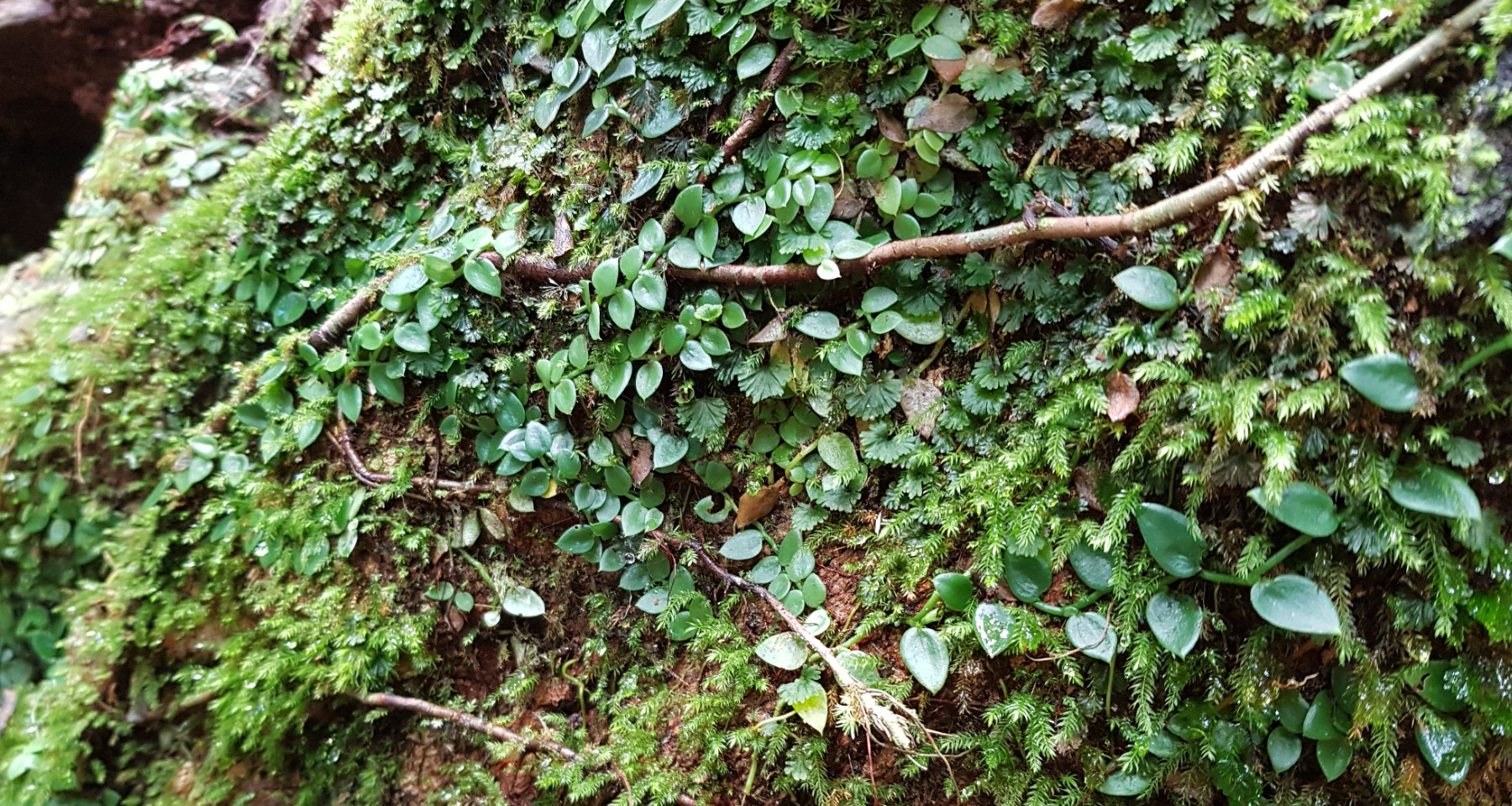 Ingrid Marker's Story
Founder/ Director, Guardians of the Wet Tropics
Ingrid's passion for the Australian bush started early. Her childhood was spent exploring the flora, fauna and the stunning wind carved rock escarpments of Ku-ring-gai Chase National Park. The beautiful and iconic Hawkesbury River system encompassing rugged coastlines, rainforest and native bushland of Australia was her playground. Ku-ring-gai Chase National Park has significant Aboriginal sites, including ancient red ochre rock paintings and rock engravings which fostered Ingrid's fascination and later her pursuit to understand Traditional Aboriginal People and their way of connecting to country.
It was by being immersed in this rich environment that Ingrid's love and passion to learn and understand the stunning and varied Australian environment, the people who shaped it and unique wildlife that had evolved over time.
"I see the Original Owners as the first "Guardians". They shaped the landscape with their Culture, customs, and local land management practises. I believe the Traditional Owners can help guide us to healing the land."
Ingrid moved to the Wet Tropics thirty years ago with her young family and raised her two sons on their six-acre property adjoining the World Heritage listed Luculia National Park, the traditional homelands of the Djiru People. Ingrid studied permaculture and later developed an interest in regenerative agriculture. She maintains we can manage our farming, water resources, food security, energy systems and waste management more efficiently and effectively and create better outcomes at a lower environmental cost when communities collectively work together.
As a young family they spent the Wet Season (Christmas to Easter) each year, working and exploring Northern NSW. During the wet season Ingrid worked as a white-water raft guide on the Nymboida and Gwydir Rivers in northern NSW exploring and sharing her knowledge of the Australian environment with both domestic and international visitors alike.
"My goal was to foster an appreciation and enthusiasm to initiate future "guardians" for the planet."
When the wild rivers in the Dorrigo National Park were in flood, Ingrid would work on the Bellingen River, running scenic educational canoe tours. It was there in the 1990's she learnt just how much life was really "on the edge".
"Looking for platypus along the gentle flowing creeks you could clearly see the way different landowners managed the edges. Poor management can have terrible impacts on water quality, bank erosion, and negativity affect ecosystem function. Livestock owners must keep stock away from waterways and native habitat be intentionally managed to be healthy and intact to create a strong buffer zone of protection for river and creek stability."
In 1994 Ingrid founded and operated Sunbird Adventures Sea Kayaking Tours, the business focused on educating tourists about our two most precious assets. The Great Barrier Reef and the neighbouring Wet Tropical Rainforests both listed as World Heritage sites and irreplaceable ecosystems. remove(and beautiful environments in the Wet Tropics bioregion Sunbird Adventures offered rainforest walks, night spot lighting tours, river treks, or venturing out by sea kayak on the coral sea. The sea kayaking tours explored islands, and reefs along the coastline of Mission Beach and to Dunk Is. Multi day sea kayaking tours with three-day camping and snorkelling to the Family Group of Islands or for the more adventurous seven-day camping and snorkelling tours along the east coast of Hinchinbrook Island to Dunk Island.
"It was when operating my tourism business, I witnessed first-hand the vulnerability of life in the margins and made a commitment to raise awareness and develop solutions. Where the coastline meets the ocean or land meets creeks or rivers these eco zones are so fragile and so exposed. They are recognised as biodiversity hotspots and a feeding and breeding site for many species. The fringes really matter, unfortunately they are they locations we don't give due care and consideration, as places we choose to frequent, clear and often cause great harm."
Ingrid watched with horror when the Qld tree clearing protection laws by were rolled back and the land along the coast was cleared for views for homeowners, rural properties cleared for more sugar cane, banana and cattle farming right to the edge's creeks and rivers and that by craving up the landscape made it much more sensitive to cyclones and flood events.
Beautiful creeks and rivers turned into drains, the clean running rivers ran with muddy waters, mangrove ecosystems started to collapse the ocean turned from azure blue to brown, inshore reef systems with their colourful fish disappeared and the ocean floor began to silt up and grow weeds.
"The next wet season we hung up our snorkels as we witnessed the sea grass meadows vanish, the dugong herds disappear, turtles and sea and shorebird numbers decline, schools of fish start to dwindle and the reef slowly die and turn to sea weeds, with little life".
After Cyclone Larry regional tourism was in tatters and Ingrid's put her sea kayaking business on hold. Her children now grown were working or at Uni. Time for a brake. Ingrid thought what better brake than to move to Alice Springs and work doing camel trekking sunrise and sunset tours across the West MacDonald's Ranges. In the day, I started a free learn to swim program for Indigenous children and teenagers.
The laughter and lessons these Indigenous children shared with me will remain a highlight of my life, I was the pupil.
In February 1991 we arrived at Mission Beach and moved onto the property and saw our first cassowary. I had never heard of a cassowary; the feeling was like seeing a unicorn the children and I were amazed and terrified. I spend the next twenty-five years documenting the cassowaries living around our patch in what is now known as citizen science. I later went on to be the onsite caretaker of the Garners Beach Cassowary Rehabilitation Centre, caring for sick, injured, and orphaned cassowaries for many years.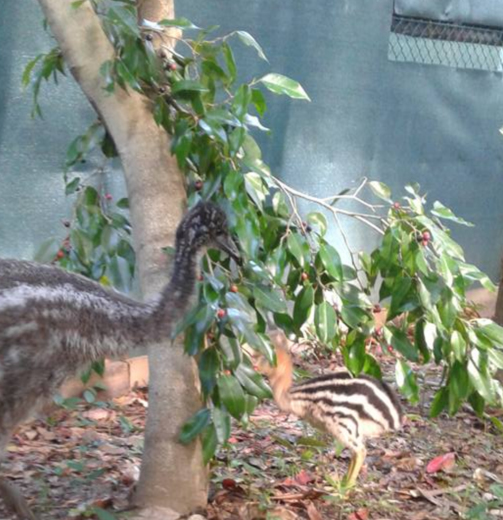 Arriving at Mission Beach and moving onto the property and then seeing our first cassowary, the feeling was like seeing a unicorn the children and I were amazed and terrified. I spend the next twenty-five years documenting the cassowaries living around my patch in what is now known as Citizen Science. I then later went on to be the onsite caretaker of the Garners Beach Cassowary Rehabilitation Centre, caring for sick, injured, and orphaned cassowaries for many years.
In 2015 was the start of a tragic chapter. Panama Disease was detected at a banana farm in Tully the farm was put into lockdown for 40 years. Panama RACE 4 is a soil born virus, Biosecurity Qld instructed all regional banana farms to fence their properties and keep out all visitors, this included pig hunters with dogs. With banana farms off limits to pig hunters, some hunters allowed their dogs to roam free, and some hunters started illegally trespassing into protected areas. National Parks were no longer safe refuges for wildlife or cassowaries.
"I heard the attacks on the resident male and his chicks within the neighbouring World Heritage National Park on 4th February 2015 but was powerless to stop it. Over the next few months all nine of the cassowaries I had known and loved were mauled to death. I soon learnt the laws to keep cassowaries safe and control dogs were ineffective and ambiguous with too many loopholes and so the killings continued. I started to lobby all levels of Government and locals Councils and researched statistics on dog attacks learning with horror that children aged between 2-14 years old being the highest demographic to be attacked by dogs, with injuries occurring on the face head and neck leaving lifelong physical and emotional scars. This had to be addressed as a matter of urgency.
Through partnerships we lobbied for Oscars Law to stop backyard dog breeders. Working with Local Regional Councils and the then Environment Minister Steven Miles an education campaign was launched.
If you own a dog you're 100% responsible
During this time, Ingrid developed good working relationships with Local Regional Councils, State Government and Federal Government. The Department of Environment and Science (DES), Qld Parks and Wildlife Service (QPWS), various Indigenous Land Management Organisations, Terrain Natural Resource Management (Terrain NRM), Wet Tropics Management Authority (WTMA), CSRIO and local and Regional environmental organisations.
Deputy Premier Hon. Steven Miles and Ingrid (Director of Cassowary Keystone Conservation), discussing threats to public safety from lost or free roaming large-bodied dogs, particular focus was on the sport of pig hunting using dogs to people's pets, domestic livestock, native wildlife, focusing on the vulnerable nature to the endangered southern cassowary's future survival if this problem was left unchecked. Ingrid also flagged the dangerous potential if pig hunting dogs became feral dogs or crossed with the smarts of a dingo.
Ingrid is now an active member of the Cassowary Recovery Team (CRT). As a member of the CRT, she was supported by the Cassowary Recovery Team in her "Responsible Dog Ownership" campaign and was backed by the CRT to have dogs listed as a threatening process to cassowaries. Now listed in the Cassowary Recovery Plan as one of three most threatening processes to cassowary's future survival along with loss of habitat or habitat fragmentation and car strike.
Ingrid saw a need to bring people together with shared visions and desires for this region, who wished to ensure the unique Wet Tropics World Heritage Area and its irreplaceable biodiversity, clean air, and fresh flowing rivers along with its inshore waters and reef systems are protected from inappropriate development, and poor land management or neighbours with a lack of appreciation or understanding of how precious an environment we share. Guardians of the Wet Tropics was created to care for, enrich, preserve, and defend, for an intact and healthy ecosystem for future generations and develop village like community values and relationships.
"If the community are educated with best practise for living on the margins, encouraged, and incentivised along with education so as the community can understand how the original custodians created and cared for this country, we will go a long way in repairing, restoring, and protecting from further harm, ecosystems we rely on for life."
In the developing Guardians of the Wet Tropics, our promise is to foster open, honest communication, inclusive to all community members and our working partners, be a collective brain trust to develop workable solutions to some of the regional environmental, social, and economic challenges facing us and to ensure the living system and the climate essential to all of life is respected, nurtured and protected, and for future generations.
Click here to find out more about our Partnerships
Guardians of the Wet Tropics was created to bring people together with shared visions and passion to ensure:
the unique Wet Tropics World Heritage Area and its irreplaceable biodiversity, clean air, and fresh flowing rivers are preserved for future generations.
the living system and the climate essential to all living things is protected and cared for by the community and our partners.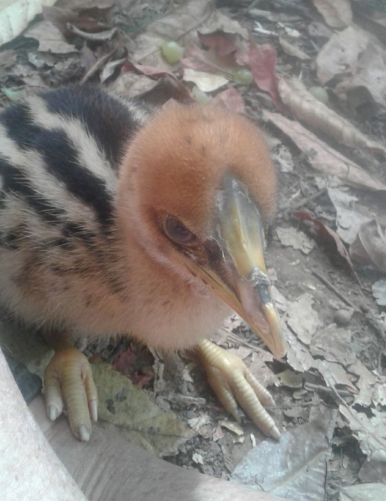 "Always my happiest when exploring nature."
Ingrid Marker, pictured in the Daintree National Park, the birthplace of the Wet Tropics World Heritage Listing in 1988 which saved our precious Wet Tropical Rainforest from destructive tree clearing to make way for more sugar cane. That this occurred and the conservationists failed to stop the destruction we may well have also lost our reef at the same time from siltation runoff and changed weather patterns.
Thank you to those early visionaries and courageous Daintree Blockaders. Ingrid highly recommends reading The Daintree Blockade- By Bill Wilkie saying it's "A thought provoking, humourous and historic account of what the 'Greenies' saw clearly Australia and the world was at risk of losing. Tourism is now our greatest economic 'Cash Cow and employer in Far North Qld."